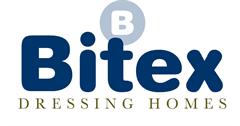 We are a Spanish company operating in the textiles sector. We are specialists in manufacturing and distributing fabrics for home décor and the contract sector. We have a wide variety and versatility of fabrics for curtains, sheer curtains, exteriors, upholstery and decorative purposes. In addition, we strive every day to provide great customer service. Since 1994, our facilities have been located in the "Els Dos Pins" industrial estate (Biar, Alicante). We have 9,000m square metres of floor area.
HOME COLLECTIONS
COLLECTIONS DESIGNED FOR DAY TO DAY.
When decorating, the main thing we seek is a style that suits our personality. HOME COLLECTIONS gives you a range of collections in keeping with the latest trends, designed to dress the rooms of the house in a contemporary fashion.
Each year we update our catalogue to find trends that suit your needs.
DRESS YOUR HOUSE IN PERSONALITY!
FAIRS
HEIMTEXTIL
TEXTILHOGAR
HÀBITAT