MARUTX, S.L.
P.I. Llano de San Vicente
C/ Melcior Torró, nº3 Apdo.275
46870 – ONTINYENT (VALENCIA)
Tlf./Fax: 96 291 09 46 / 96 238 63 22
info@marutx.com
www.loneta.com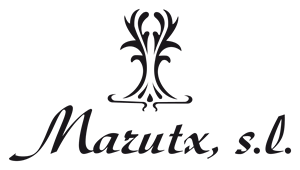 Marutx sl, A history of more than 15 years in the textile industry , European Quality
Mediterranean, entrepreneurial, restless, dynamic and above all passionate about the world of fabrics. We love providing creativity and originality to the most demanding spaces, by studying the new trends in textile decoration.
We distinguish ourselves for being a solid, well-rounded company, able to meet the needs of our clients and committed to original designs, quality and innovation.
Our extensive collection allow you to recreate exactly the atmosphere and style you are looking for. We have a wide, diverse catalog of original desings, as well as a colourful range of basic fabrics.
We are very proud of our team and our customers, both domestic and foreign, who day by day show us a high degree of trust and loyalty.
Our fabrics: Printed fabric, Dyed fabric, Velvet, Chenille, Jacquard fabric, Gobeline fabric, Resin-coated fabric, Fire retardant fabric, Boutie fabric, Tablecloth fabric, Curtain fabric, Net curtain fabric, Linen, Satin-type fabric, Cotton, Half panama, and many more.
We comply with quality regulations and export our fabrics all over the world.
Would you like to belong to our select group of clients?
FAIRS
EVTEKS Estambul
HEIMTEXTIL Frankfurt