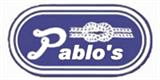 We are an enterprise leader in the export market, with a wide range of article for decoration, upholstery and curtains.
Different qualities, designs and colours always at the forefront of the fashion.
We participate in the main international textile fairs in the world to consolidate our presence in the international markets.
FAIRS
HEIMTEXTIL Franfurt
EVTEKS Estambul