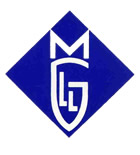 GONZÁLEZ LLADÓ, S.A., a family  company run nowadays  by the third generation, creates, manufactures and distributes textile fabrics for decoration since 1951.
Constantly seeking for new technologies allowing the modernization of its factory, we face with enthusiasm the challenges and opportunities of this XXI century.
With an export mentality since the beginning, GONZÁLEZ LLADÓ, S.A. decided to launch, either in the national market as well as in the international one, the cut length service through the brand EUROPA, with a selection of the most suitable collections, guaranteeing 24 hour deliveries. Rest of collections can be supplied by 1 roll minimum order.
Our main purposes are:
Personalized and closed attention to our customers' needs.
Controlled quality being all our articles manufactured in our factory.
Quick deliveries having significant stocks.
FAIRS
HEIMTEXTIL (Frankfurt) Del 7 al 10 Enero 2020 Stand: 4.1.B.31
EVTEKS (Istambul) Del 23 al 27 Abril 2019 Stand: HALL 2 C 02
PREMIUM (Madrid) Del 11 al 13 Septiembre 2019 Stand: SALA 1 Stand 36
MOOD Bruselas (September)
INTERTEXTILE SHANGHAI HOME TEXTILES (August)
SHENZEN Fair (March)
EVTEKS, ESTAMBUL