RIOMA, S.L.
CIF: B14058424Ctra A307 – Km 12
14550, Montilla (Córdoba) España.
Teléfono: 957 65 10 54Fax: 957 65 25 08
rioma@rioma.com
www.rioma.com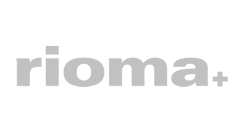 Organic Fabrics
The commitment of Rioma with the nature is set nowadays creating ORGANiC, a line of organic fabrics.
Organic fabrics are made with natural fibres, like cotton or linen. These fibres using methods and materials that have a low impact on the environment. Organic production systems replenish and maintain soil fertility, reduce the use of toxic and persistent pesticides and fertilizers, and build biologically diverse agriculture.
Chevrón
A perfect combination of innovation and tradition Chevrón, a tweed-inspired fabric has a delicate spike motif that follows according to the most classic textile tradition. Its range of colors stands out because of its natural shades and the modern two-coloured fussions. Sophisticated and elegant colors for atemporal and eclectic decorations. A review of the concept of elegance.
Gloss
Rioma launches the new satin. Perfect for multiple and varied uses, from decoration to upholstery and obviously fashion. A very soft hand, shiny finish and most beautiful drape in a wide choice of elegant colours, make Gloss an unique product.
Sun+Sun
Our INDOOR & OUTDOOR fabric with 26 solid colors. UV Resistant, Antibacterial, Mold Resistant, Breathable, Protects form the UV, Outdoor suitable.
FAIRS
HomeTextiles Premium (Madrid – España)
Feria del Mueble de Zaragoza (Zaragoza – España)
Japantex (Tokio – Japon)
Heimtextil (Frankfurt – Alemania)
ShowTime (High Point – NC, USA)
Mood (Bruselas – Belgica)