UNIVERSAL XXI, S.L.
Polígono Industrial I-4 
Ctra. de la estación s/n Apto. 35 
03330 Crevillente (Alicante) 
Tel. 96 540 02 50 | Fax. 96 540 02 66 | Móv. 667 411 728 
info@universalxxi.es
www.universalxxi.es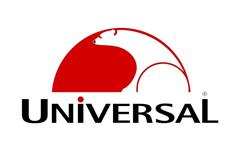 Design
UNIVERSAL has established a strong commitment with the design, the quality and the development of new products. The aim to experiment and renew our offer year after year, supports UNIVERSAL to be always looking for the last trends in design and decoration.
Designers, salesmen and production team work together looking for new ideas, products, effects, fibbers, qualities, colours, designs… taking special care to the quality of the rugs.
Production
The capacity to produce new products every year and investigate with new materials implies counting with an important industrial and technological system.
UNIVERSAL has an advanced production system to allow us to control all the process of production: since the selection of raw materials till the finished rug. All of this made in order to adapt easily our product to the demand of our clients.
Environment
The environment responsibility influences on the methods of production and in the future evolution of the company, helping to preserve the nature.
UNIVERSAL fulfils with the REACH regulation, which obliges that all the products used can not contain heavy metals and forces to minimize the residues generated across a correct recycling
Distribution
Nowadays UNIVERSAL has representation in several countries working from big surfaces, importers, distributors, agents… up to small buyers.