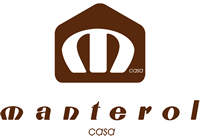 The leading firm in the Spanish market, and a benchmark in Europe's household textile market.
Located in the town of Ontinyent (Valencia), its premises boast over some 55,000 square meters, providing employment for 80 people, and constituting one of the main driving forces behind the local economy with a turnover of 12 million euros. These premises house both the company's production centre and its logistics and administrative facilities.
The history of this textile company is an example of how to look to the future without forgoing the very characteristics and values that have enabled it to reach the position it holds today. The leading company in the domestic blanket market, some years ago it began a far-reaching product diversification process, thereby enabling it to become one of a handful of companies in Europe that are comprehensive suppliers of household textile products and services. Products such as duvets, sheets, bedspreads, bathroom towels and accessories, tablecloth and kitchen sets, amongst many others, have long been part of the company's product range.
Imbued with its creators' enterprising spirit, Manterol has always been a company with its sights set firmly on the export market, as shown by the more than eighty countries throughout the world in which the brand is now present. As a result of this, it has an extensive commercial network that enables it to cater for over 4,000 trade customers.